Volunteers don't just work, they make it work! Volunteers are needed in planning, promoting and running the event. There are jobs for everyone. Sign-up today if you would like to volunteer.
We offer 100+ vendor spaces at the event on Main Street from food and merchandise vendors, to support groups and business partners. Reserve your spot today for 2021 Metro East Pride Fest.
Metro East Pride Fest is possible due to the generous support of local businesses, organizations and individuals. There are many sponsor levels to choose from and all donations are greatly appreciated.
Queen of Pride - Gloria Goode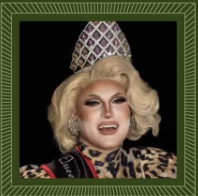 She's a drag queen, trans woman, and Dolly Parton aficionado. She is your Queen of Pride 2022, Gloria Goode! Growing up in small town Missouri I grew a quick wit and a penchant for raising a little hell. I've been performing in drag for almost four years and my signature style is a mix of camp and theatrics. When I'm not hosting my weekly show at Prism STL "Twirl Scouts" I am out connecting with my community. I understand the struggle of living a life without the support I needed to thrive as my authentic self. As Queen I promise to use my reign to help as many trans and queer people as possible feel accepted and loved as I can.
King of Pride - Noah Mazzaratie Steele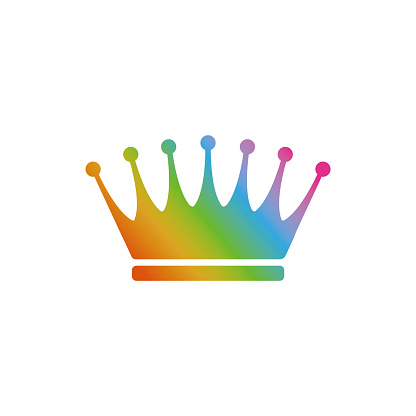 Noah Mazzaraite Steele is one of the up and coming male leads in the St Louis. Started performing in the year 2016 capturing his first title and Mr Star City of Missouri state and from there is where a star was born. Been performing for quite some time on theater stages starting at the age of 5 and now traveling to cities near and far performing with high energy numbers. Dancing his way into your hearts. Noah has held so many titles to name a few Mr STL Pride , Mr Missouri USofA ,King of Hearts , Mr Independence Place Now he is representing Metro East as your King of Pride 2022. Noah has a weekly show, showcasing all male leads called Drag em to Hell at Prism in St. Louis Mo.
David Hechenberger (Jennifer James)
Doug Bernier Spirit of Pride Award
For Exceptional Spirit, Pride and Love of Self and Community
Band Together – St. Louis
Sonny Pitts MEPSI Spirit Award
In recognition of your continued Support, Dedication and Community Spirit
Brenda Grissom & Dixie Ruliffson
Community Service Award
For Outstanding Service to the Metro East LGBTQ+ Community
| Start Time | End Time | Performer(s) |
| --- | --- | --- |
| 12:00 PM | 12:30 PM | CHARIS, The St. Louis Women's Chorus |
| 12:30 PM | 1:00 PM | Ryan Conner |
| 1:00 PM | 2:00 PM | DJ Landyn Cade |
| 2:00 PM | 2:15 PM | Awards and Announcements |
| 2:15 PM | 3:00 PM | EarthSol |
| 3:00 PM | 4:00 PM | StompBox and the Mixtapes |
| 4:00 PM | 5:30 PM | Ashan & Grotsky |
| 5:30 PM | 8:30 PM | Champagne Fix |
| 8:30 PM | 10:00 PM | High Heel Drag Race / Drag Show |