Metro East Pride Fest started with a small group of women who wanted to celebrate diversity with a party and BBQ outside Club Escapade. Rick Hembree and Harold Schwartz – owners of Club Escapade, along with  Metro East Gays and Straights (MEGS) which was founded by Janet Brannon, Barbara (Jesse) Arms and Janet Wright, were instrumental in planning the very first Pride event. At the first planning meeting, community support was overwhelming and grew a diverse group of individuals.  Metro East's First Annual PrideFest: Celebrating Diversity and Equality was held on June 21, 2008 on 2nd Street and West Main in Belleville, IL.
Speakers included Mayor Mark Eckert and Lynn Clapp, Human Relations Council. Public officials in attendance included County Board Chairman, Mark Kern; Illinois Representative, Tom Holbrook and Alderman Dorothy Meyer. Other speakers featured Marcelo Tenorio, the first immigrant from Brazil granted amnesty due to sexual orientation and the threat to his safety; Charles May, historian from Springfield, IL; Derek Slay, Vice-President of the Belleville Historical Society; Pastor Dianna Scarlet-Thomas, The Well of Living Waters Ministry and Sherry Haskins. Musical entertainment featuring Summer Osborne, Common Sense Zero, Covering Fire and Kimmy V. was enjoyed by everyone. Several vendors also participated at the festival. Over 600 wristbands were distributed to adults and attendance was estimated at 1,000. The crowd was multi-cultural and included children through senior citizens. The weather was beautiful, with a brief cooling shower early in the day, and there were no incidents throughout the festival.
In 2010, Metro East Pride of Southwestern Illinois, Inc., was incorporated as a 501(c)3 charitable organization with the main purpose of holding an annual Pride Festival. Founding members were:  Sarah Baldwin of Shiloh, IL; Colin Murphy of O'Fallon, IL; Courtney Anderson of Millstadt, IL; Chance Baker of Lebanon, IL; and John Kreisel of Belleville, IL.
In celebration of the fifth annual Pride Fest, Metro East Pride of Southwestern Illinois (MEPSI) held its first-ever Pride Glow March on June 15th in historic downtown Belleville, Illinois. Starting from the Belleville Public Library on Washington, the MEPSI Board of Directors, as well as leadership/members of Belleville's PFLAG chapter marched down Main Street, through the square, and ended at Club Escapade. All in all, there were approximately 50 revelers. Many waived full size rainbow flags as we marched, honks of support from passing motorists were received.
Crystal blue skies ushered in the 5th Annual Metro East Pride event on June 16th. While possibly one of our hottest Pride dates on record at 96 degrees, attendance was estimated at 3,000 patrons throughout the day. Pride goers of all ages browsed some 50 + booths ranging from LGBT organizations and non-profits to religious groups, supportive businesses, as well as food vendors. Dieta Pepsi served as emcee and entertainment included the Gateway Men's Chorus, The Avery Hill Band, Kristen Goodman, Jen Norman and Summer Osborne. Queen of Metro East Pride was Sierra Mist and King of Metro East Pride was King Jes. At our awards presentation, the 2012 Brenda Grissom and Dixie Ruliffson Community Service Award was presented to Illinois State Representative Greg Harris, and was accepted by Caroline Staerk, Equality Illinois Field Director. The MEPSI Spirit Award was presented to Bobbi Nix. While the festival had to shut down a bit early due to inclement weather – all in all it was deemed a great success.
The 10th Annual Metro East Pride Fest was held on Saturday, June 10, 2017. The headline entertainer was Kristen Merlin, Season 6 The Voice semi-finalist. Entertainment was also provided by Neon Cadillac, Super Fun Yeah Yeah Rocketship, Right Quick, PowerJR76 and Judy McNutt. Collinsville Gay/Straight Alliance hosted the Chase the Rainbow 5K. Award recipients included Chance Balleza who received the Doug Bernier Spirit of Pride Award and Belleville Mayor Mark Eckert who received the Brenda Grissom & Dixie Ruliffson Community Service Award. A new award, Sonny Pitts MEPSI Spirit Award, was added to commemorate longtime LGBT advocate Sonny Pitts. This award was presented to Sonny's husband Scott Kreher who was an active member of Metro East Pride. Ravyn Winters performed as Queen of Metro East Pride and Justin Thyme as King of Metro East Pride. Many other local drag queens and kings also performed for the crowd of 8,000. The 10th Annual Metro East Pride Fest was made possible due to generous contributions of Club Escapade and Re/Max Preferred/The Buss Team.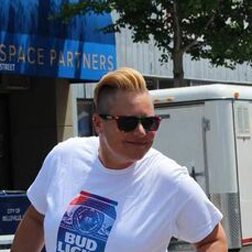 Kristen Broyles
President Hey, it's Kristen (aka Super K or Johnnie Bravo) and I am excited to be a part of Metro East Pride. I joined the organization in 2016 because I wanted to get more involved in the LGBTQ+ community and make a difference in the lives of young adults. I came out as a lesbian when I was 21 years old and, although I had the support of my family and friends at the time, I realize not all people are as fortunate. I enjoy sharing my experiences with others and work diligently to help build a community of diversity, equality and inclusion. I am a District Sales Lead for Frito Lay, a PepsiCo company, and have been with them since 2014. I am an LGBTQ+ representative at Frito Lay.

​ ​ In my free time I enjoy drinking, holding hands with Whitney and vacationing in Mexico. I usually wait until the third or fourth date before I bring the U-haul. I am a huge sports fan, love the Cardinals and Blues, and my favorite team is the Green Bay Packers – that's what cheesehead!

​Pronouns: She/Her/Hers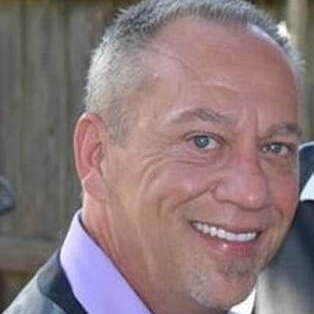 D. L. Salisbury
Vice President My name is D.L. Salisbury – yes, I go by my initials! My dad is Don, my grandfather was Lee so of course I am "something else!" I have also served as the Pride Fest Chairperson for the past two years. My husband of seven years recently passed so I am now single. I'm originally from Houston, Texas where I graduated from South Houston High School and attended San Jacinto College to pursue a degree in Music Education. I ultimately received my Cosmetology license and I have held many career opportunities in that field which then led me to a career in the healthcare industry as a Learning and Development Manager.

I joined Metro East pride in 2018 after seeing the positive impact they were making in and around our community. It's my goal to maintain and enhance that "hometown feel" Metro East Pride is known for as we grow and thrive in our community.

Pronouns: He/Him/His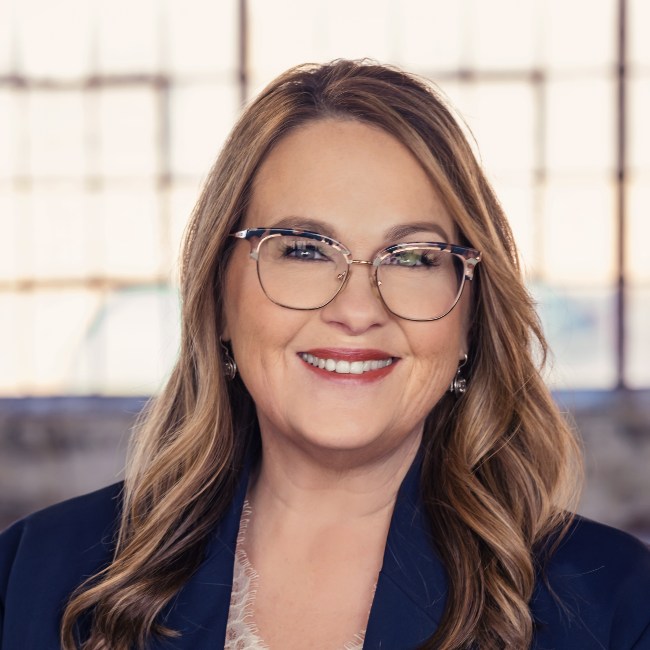 Kim Cook
Secretary Hi! I'm Kim...as a lifelong Belleville resident I'm honored to serve on the Metro East Pride board as and LGBTQ+ Ally. I have been a hairstylist for 30+ years and I also work as a buyers agent for Red Door Realty Group. I enjoy working with people and being part of Metro East Pride allows me to do that for LGBTQIA+ community. Having grown up with close and wonderful friends within the LGBTQ+ community, my hope is that I can help bridge the gap between straight and gay people. I will strive to help make this happen by being an active volunteer and member of the Metro East Pride board. It's easy to remember me - I'm the Straight Not Narrow Ally!

​Pronouns: She/Her/Hers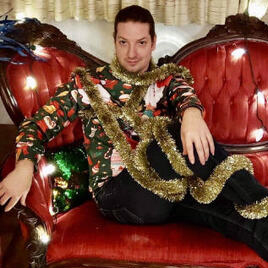 Drew Chase (aka Mona Chase)
Treasurer Drew Chase has been an advocate for the LGBTQIA+ community for 15 years. They started a Gay Straight Alliance in high school and have been doing volunteer advocacy work ever since. Drew also performs under the stage name Mona Chase, the self-titled Vocal Vixen of St. Louis. Mona is an eclectic mix of powerhouse live vocal performances, sex and body positivity, and inappropriate jokes, all of which is housed in a deceptively MILF-like fashion style. Drew and Mona both are incredibly excited to be part of the Metro East Pride Board of Directors and looks forward to many more years of services to the LGBTQIA+ community in the STL Metro.

Pronouns: They/Them/Their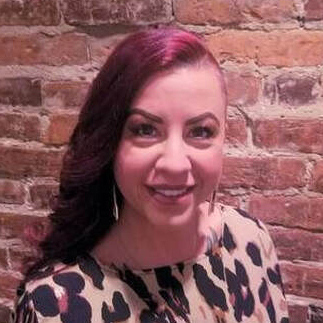 Mellissa Brooks
Board Member I'm Mellissa Brooks, or for those close to me, Mel. I have called Belleville home for the last 19 years along with my husband of 20 years and our two amazing daughters. I am the owner of Bronzed Goddess, a company I started eight years ago offering Airbrush Tanning and Airbrush Makeup services.

I have been an ally in the LGBTQ+ community for as long as I can remember. I have always been a big supporter of MEPSI, but knew it was time to do more. Joining the board in 2019 was the next step for me to become more involved and help grow the cause. It is my hope that through educating and volunteering I can make a positive impact on the community.

Pronouns: She/Her/Hers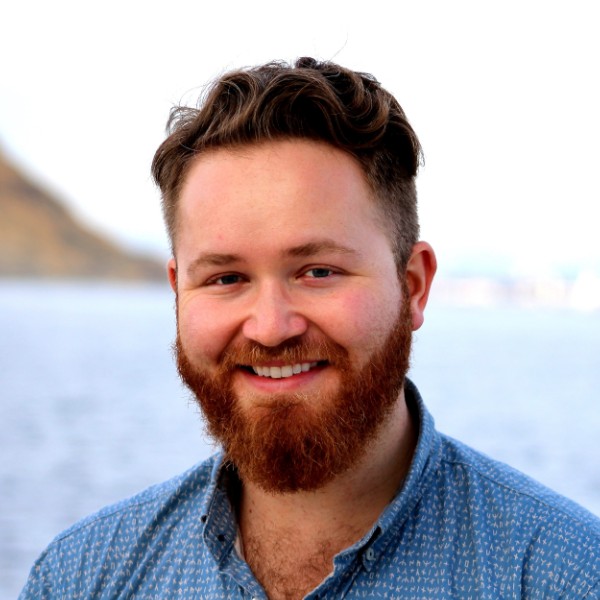 Trenton Lamere
Board Member Growing up in a mixed-race, working-class family from Utah, with gay parents, Trenton was driven from a young age to fight for social justice. Now a civil attorney, with a passion for protecting our constitutional rights, Trenton has been a legal advocate for the "underdog" for more than a decade.

In late 2020, after nearly fifteen years in San Diego, Trenton moved to Illinois with his husband, a Belleville native. Eager to get involved with progressive local organizations, Trenton quickly found and started volunteering for MEPSI in early 2021.

When they're not working or traveling, Trenton, his husband, and their long-haired chihuahua enjoy restoring their historic home in Belleville's Empire Neighborhood, gardening, cooking, hosting parties, and going to Blues and Cardinals games.

Pronouns: No Preference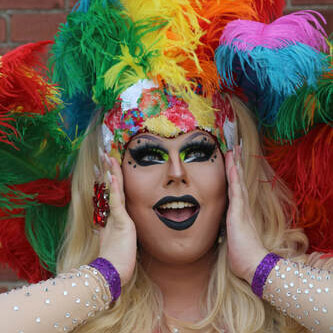 Jacob Duniphan (Roxie Valentine)
Drag Liaison Roxie Valentine is a horror/glamour queen that has been making splashes in the St. Louis drag scene for the last 5 years. In that time she's been able to travel the state of Missouri and to various cities. Roxie's influences come from classic horror movies, pop culture, and the fashion of today's pop stars. In addition to Metro East Queen of Pride 2019 and 2020, this beauty has earned a few additional titles including Miss Gay City of Roses Missouri USofA, Miss Gay Tattoo the Lou and Mx. C. U. Next Tuesday and Queen of Bubby and Sissy's. Roxie's goal each time she graces the stage is to entertain you as either a drag monster or as the campy blonde girl (who would die first in the horror movie). You can catch her performing at locations such as The Quarter, Leos, Bubby and Sissy's and Grey Fox Pub. Follow her journey on Instagram @roxie_valentine.

Pronouns: Jacob - He/Him/His | Roxie - She/Her/Hers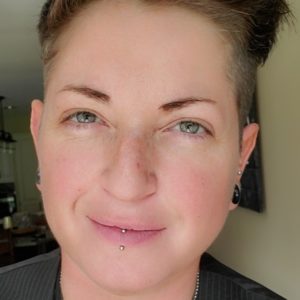 Jesse White
Board Member Jesse is a fun-loving human that has devoted her soul to the people in every way possible. When she isn't working she's...well...working. She works for the leading gaming company in the state, owns her own art business and lives out her passion as a Personal Trainer and Health Coach.

Jesse moved to Belleville in 1999 when she was a Freshman in high school. She enlisted in the military during her Sophomore year and found her way back to Belleville in 2006. She was raised in a very open minded family environment but had her struggles coming out like many have. Jesse loves working as a mentor for the youth, being a role model or just someone for them to talk to. "I look forward to continue serving my community in any way possible. It makes me so happy to do something as selfless as devoting my time towards something that makes a HUGE difference in not only my life but others lives around me."

Pronouns: She/Her/Hers